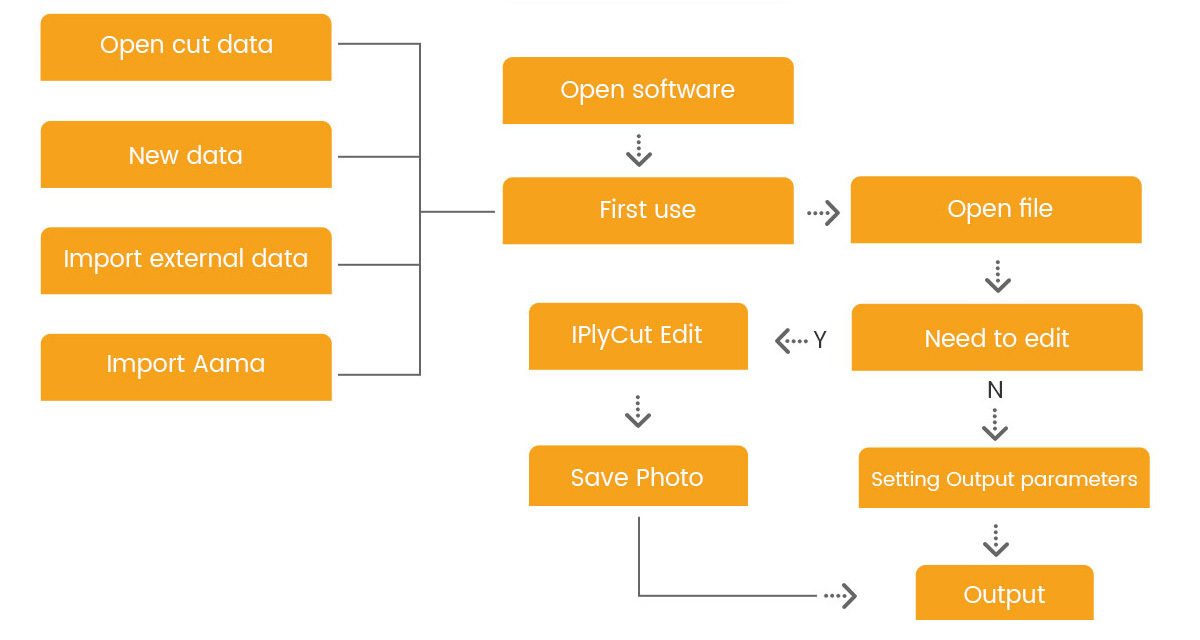 Material Library
Tasks Management
Cutting Path Tracking
Long task interruption recovery function
Log view
Auto Knife Initialization
Online hardware upgrade service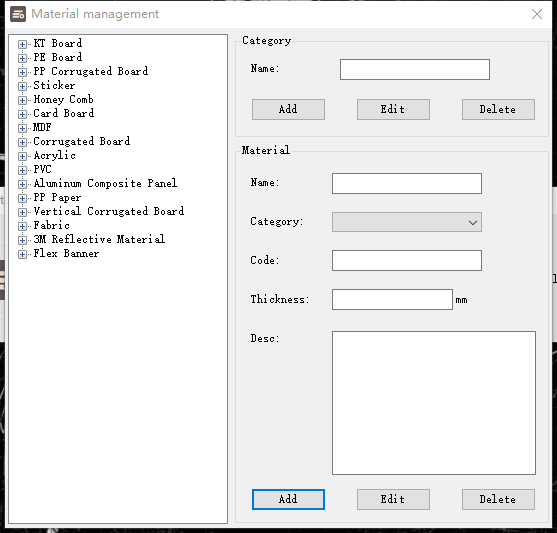 It includes a lot of material data and cutting parameters for various industries. Users can find the suitable tools, blades and parameters according to the materials. The material library can be expanded individually by the user. New material data and the best cutting methods can be defined by users for the future jobs.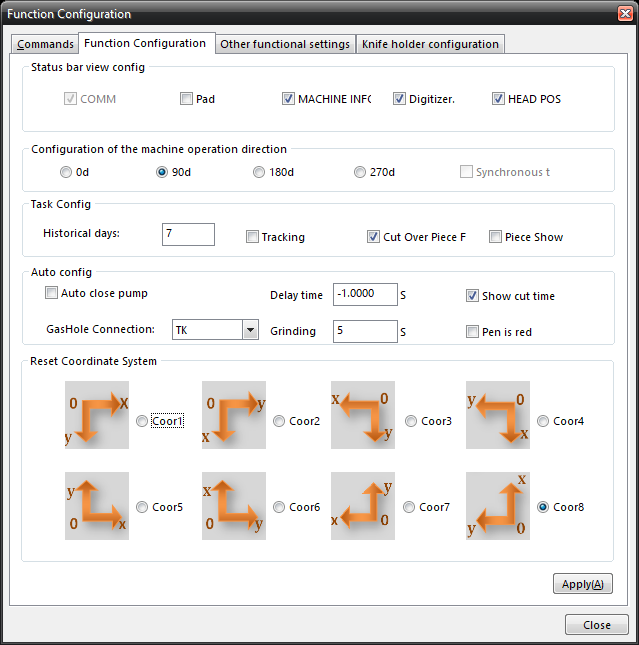 Users can set the cutting task priority according to the order, check the previous task records, and directly obtain the historical tasks for cutting.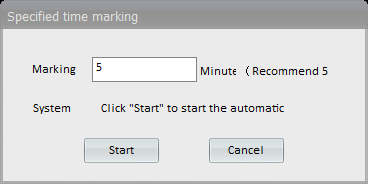 Users can track the cutting path, estimate the cutting time before the task, update the cutting progress during the cutting process, record the whole cutting time, and user can manage progress of every task.
Long task interruption recovery function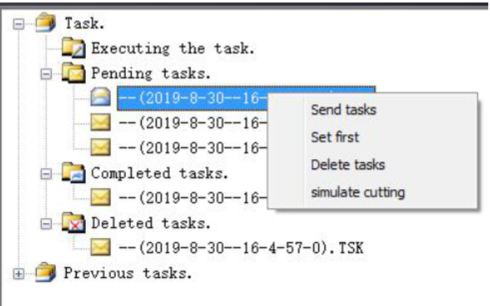 If the software has crashed or the file has been closed, reopen the task file to be restored and adjust the dividing line to the position where you want to continue the task.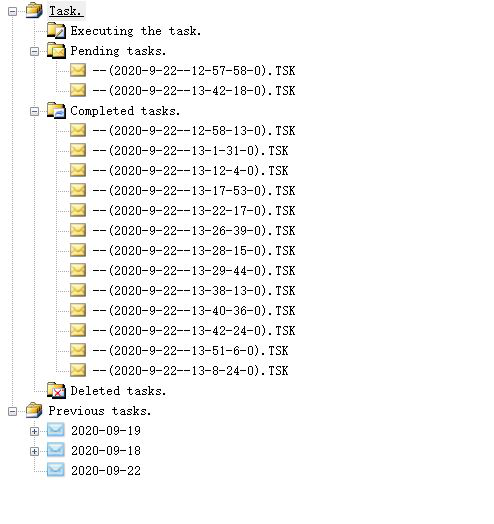 Mainly used to view machine operation records, including alarm information, cutting information, etc.
Auto Knife Initialization
The software will make intelligent compensation according to different types of tools to ensure the accuracy of cutting.
Online hardware upgrade service
The DSP board is the most important part of the machine. It is the main board of the machine. When it needs to be upgraded, we can remotely send an upgrade package to you for upgrading, instead of sending back the DSP board.
---
Post time: May-29-2023