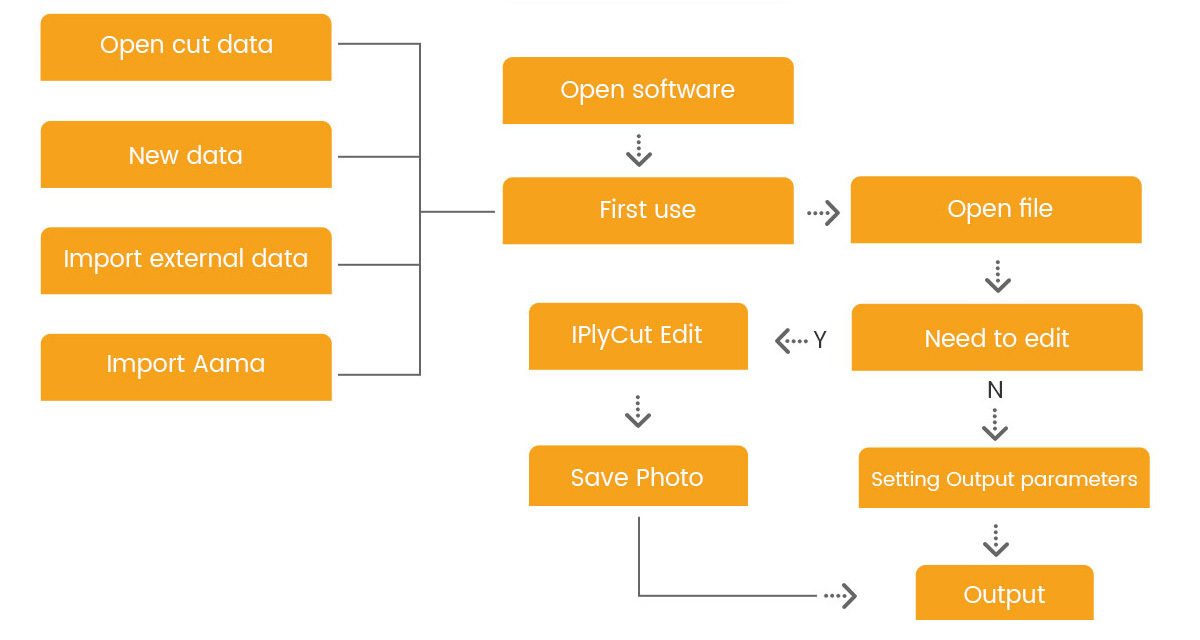 Quick setting of notch output
QR code read a file function
Height compensation function
Nesting System
Imput Aama
Output setting
Notch Recognition
Breaking line
Set marking order
Quick setting of notch output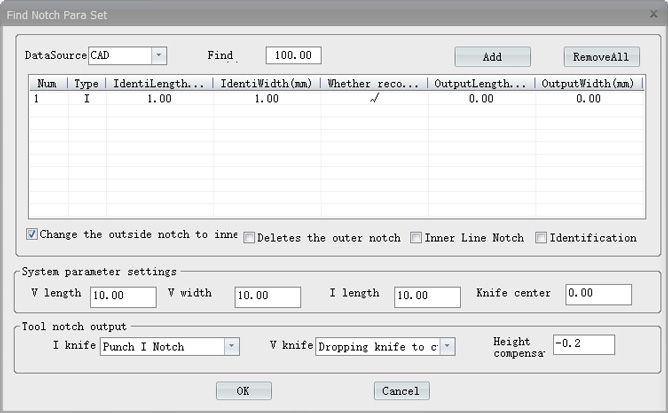 This function is provided for the upholstered furniture industry. Due to the fact that there is mostly a kind of notch in the furniture industry samples and the knives used for cutting notch holes can be unified into certain types, so you can make quick settings in the "Output" dialog. Each time you modify the notch parameters, click the settings to save.
QR code read a file function

The material information can be obtained directly by scanning the QR code, and the material can be cut according to the preset function.
Height compensation function
When the PRT to notch, it will damage the felt when turning, so adding "height compensation" will makes the knife move up a short distance when cutting the notch, and it will come down after notching.
● Nesting setting, can set the fabric width and length. User can set the fabric width and length according to the actual size.
● Interval setting, is the interval between the patterns. User can set it according to the needs, and the interval of normal patterns is 5mm.
● Rotation, we recommend users to select  it with 180°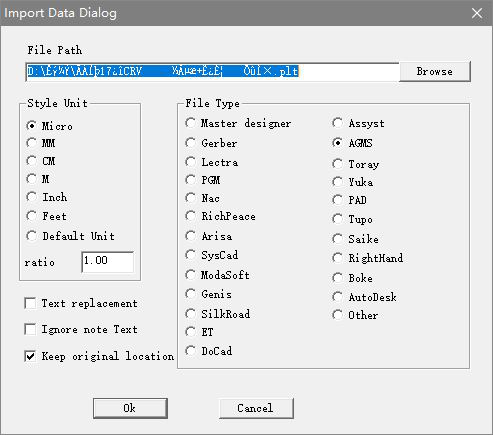 Through this function, the file data format of the major well-known companies can be identified
● Tool selection and sequence, user can select the output outer contour, inner line, notch, etc, and select the cutting tools.
● User can select pattern priority, tool priority, or outer contour priority. If different tools are used, we recommend the queue is notch, cutting and pen.
● Text output, can set pattern name, additional text, etc. It will not set generally.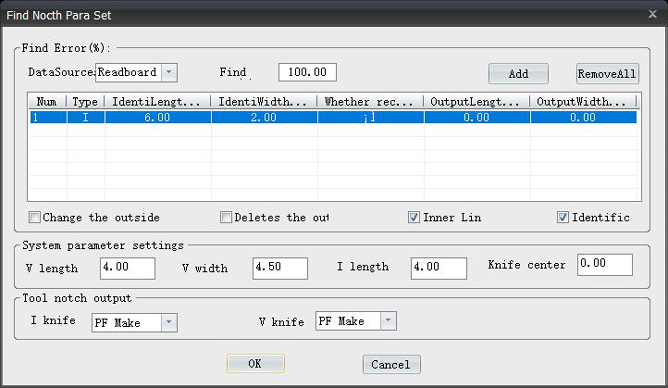 Through this function, the software can set the type, length and width of the notch to meet your different cutting requirements

When the machine is cutting, you want to replace a new roll of material, and the cut part and the uncut part are still connected. At this time, you don't need to cut the material manually. The breaking line function will automatically cut the material.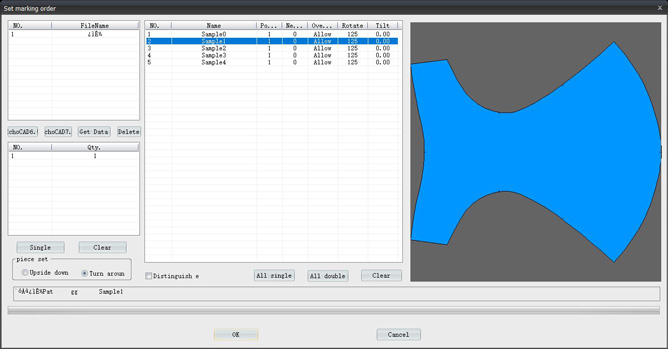 When you import one piece of sample data, and you need multiple pieces of the same piece for nesting, you do not need to import the data repeatedly, just enter the number of samples you need through the set marking order function.
---
Post time: May-29-2023